Our village consists of 60 two-bedroom cottages to lease and 4 apartments in Bury, Lancashire. All our cottages are bespoke in design and solid in construction, and built using the highest quality building and insulation materials. Choose from kiln-fired red brick or natural stone which has been locally quarried then transported to Kirkby Lonsdale to be cut and tumbled, which gives our cottages their natural weathered appearance. And to break up the natural stone, we have used zinc – a great design feature with exceptional thermal qualities.
Incidentally, our stone mullion windows were hand-crafted by a Manchester stone mason company who works solely with churches, yet when they saw the unrivalled quality of Birtle Brook they agreed to work with us. The window frames are constructed from solid bronze whaich has a narrow yet stronger frame, allowing maximum natural light into our cottages.
Your front door is solid oak and features a full length narrow visibility panel for extra security.
External lighting to the front and rear of each property for your convenience.
Outside patio area perfect for alfresco dining, and many have accompanying gardens with mature planting.
Pathways are constructed from solid stone and granite.


The interiors of our cottages and apartments have been crafted without compromise, from the real oak doors and skirting boards to the solid bronze window frames, from the traditional wooden beams to the low-energy LED designer light fittings.
Downstairs, you can relax by the solid stone fireplace in the lounge, dine in style with friends and family, or enjoy Sky TV and fast internet access. Your luxury fitted kitchen includes a full range of Bosch integrated appliances, including dishwasher, washer/dryer and fridge freezer, along with an easy access, eye level built in oven and cooker. Naturally, your luxury cottage also has the convenience of a downstairs cloakroom.
This uncompromising quality continues upstairs, with a walk-in wardrobe in the master bedroom and low-level picture windows from which to enjoy stunning views of your surroundings. You'll also enjoy the flexibility of a generous second bedroom for visitors, as a private study, a craft room or anything else you want. Even your bathroom is a superb granite wet room, finished with luxury fixtures and fittings of the highest standard.
Super efficient German engineered electric ceramic heating
Extra insulation for added efficiency and sound suppression
Luxury Siematic fitted kitchen
Solid oak doors internally and externally
Solid bronze traditionally built window frames


Keeping warm in winter without breaking the bank can be quite a challenge in a draughty old house with unreliable radiators, but at Birtle Brook a cosy cottage costs you so much less to heat.
We've installed the very latest clay-core radiator technology in all our residences for flexible, dependable, and most importantly, affordable heating.
Engineered to the highest quality in Germany, these are some of the most reliable radiators around, with no boiler to breakdown, no dripping valves and no leaky pipes.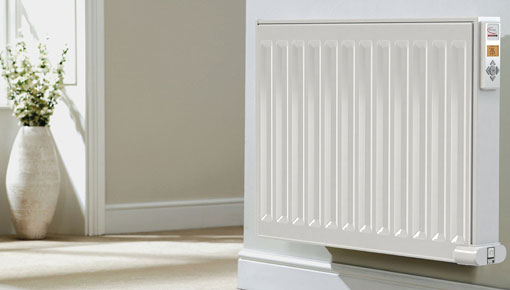 Each stylish, slimline radiator can be set individually, so you can choose the temperature for each room to suit you, and the dynamic clay core heats up fast to deliver almost instant heat. Naturally, the whole system can be set using your timer, to match your movements and your lifestyle as efficiently and effectively as possible.
The low-cost system is incredibly economical, with no heat wasted in pipework between rooms like a normal radiator system. What's more, every one of our high-quality residences has extra insulation, above and beyond the building regulations, to make our cottages as warm and cosy as possible.